Grappa "El Cào" - € 32,00
<p id="tw-target-text" class="tw-data-text tw-text-large tw-ta" dir="ltr"><span lang="en">Typical name Veneto that indicates the vine branch that remains after pruning. This moderately alcoholic grappa is obtained by the distillation of selected pomace of Cabernet and Merlot grapes in drying which give it a soft and delicate taste with notes of fresh fruit with yellow paste. Discontinuous low pressure distillation plant in copper stills. Cabernet and Merlot grape varieties. 40% vol.</span></p> <p>&nbsp;</p>
< Torna indietro
Articolo: 27-02
Grappa "El Cào"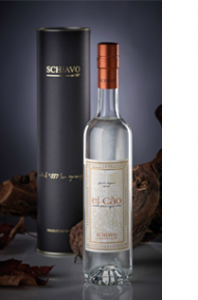 AGGIUNGI AL CARRELLO

SHIPPING: We usually take a few days off for shipment, days that are needed to get you home fresh. In fact, the products of our artisans do not contain any preservatives.
Descrizione
Typical name Veneto that indicates the vine branch that remains after pruning. This moderately alcoholic grappa is obtained by the distillation of selected pomace of Cabernet and Merlot grapes in drying which give it a soft and delicate taste with notes of fresh fruit with yellow paste. Discontinuous low pressure distillation plant in copper stills. Cabernet and Merlot grape varieties. 40% vol.