Avellino's Fusilli - € 2,30
<p>"Ancient Tradition Gragnano's Pasta"</p> <p><strong>Craft and bronze drawn production with a slow drying process.</strong></p> <p>Moisture: 12.50% Ingredients: semolina durum, wheat, water.</p> <p>&nbsp;</p>
< Torna indietro
Articolo: 29-30
Avellino's Fusilli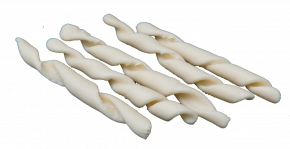 AGGIUNGI AL CARRELLO

SHIPPING: We usually take a few days off for shipment, days that are needed to get you home fresh. In fact, the products of our artisans do not contain any preservatives.
Descrizione
"Ancient Tradition Gragnano's Pasta"
Craft and bronze drawn production with a slow drying process.
Moisture: 12.50% Ingredients: semolina durum, wheat, water.